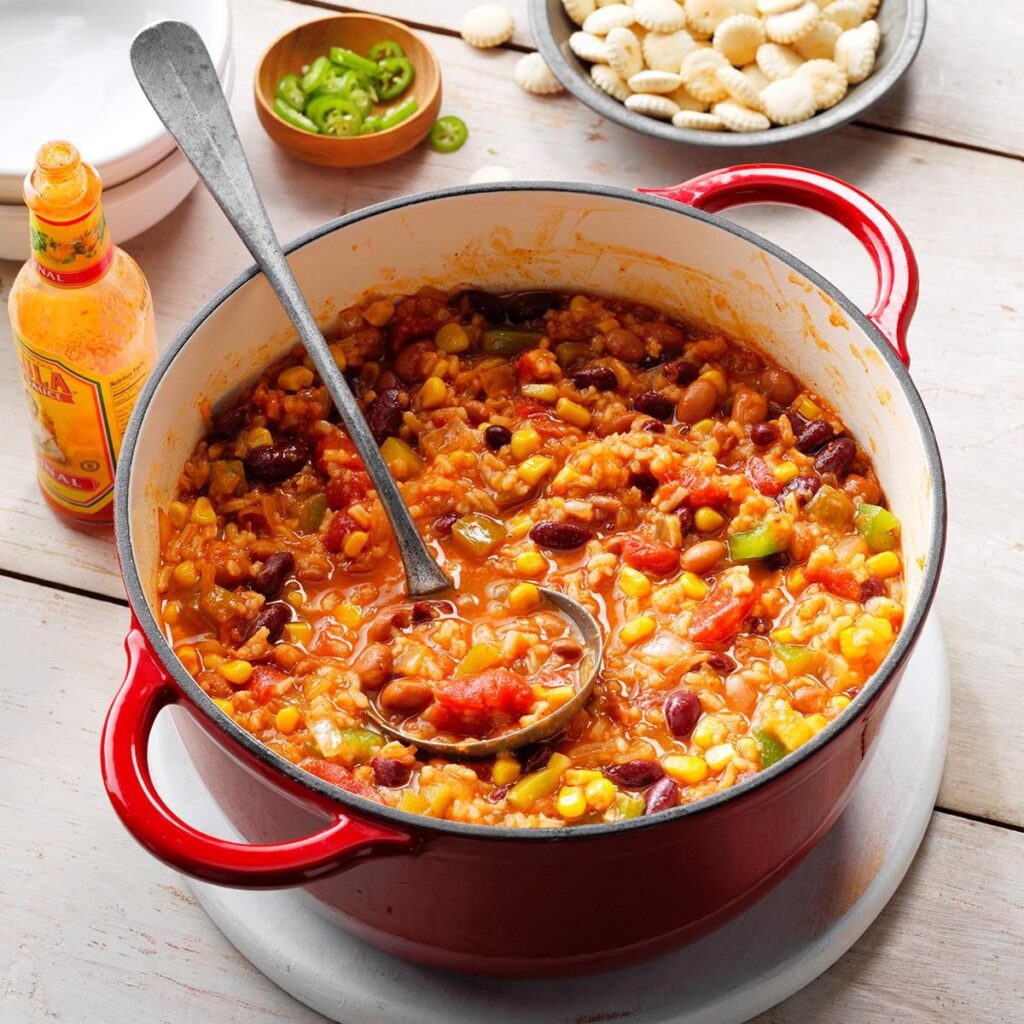 Vegetarian Chili
INGREDIENTS:
1 TBS Olive Oil
1 medium onion chopped
2-4 whole carrots, diced
4 gloves of garlic, minced
1 sweet red bell pepper, chopped
1 green bell pepper, chopped
1 jalapeno pepper, chopped (optional)
2 TBS chili powder
1 tsp cumin
1 can low sodium, organic kidney beans (rinsed or keep liquid)
1 can low sodium, organic pinto beans (rinse or keep the liquid)
28 oz can of low sodium, organic tomatoes, chopped (reserve juice)
1/2 tsp freshly ground pepper
2 TBS parsly finely chopped
OPTION: 1 – 1/2 cups of cubed butternut squash and/or sweet potato — this makes a thicker chili.
PREPARATION:
In a large pot – heat oil over low heat, add onion, garlic, carrot, and peppers Cover and cook until vegetables are very soft, about 10 minutes.
Remove lid and add chili powder and cumin and cook an additional 2-3 minutes, stirring occasionally.
Add beans (I preferred to rinse the beans and add about 1 cup of water OR use their juice/liquid. Add tomatoes and it's juice.
Simmer 20 minutes. Add pepper. Top bowls with parsley. Freeze leftovers.
Adapted from: Metagenics Dextox Program.