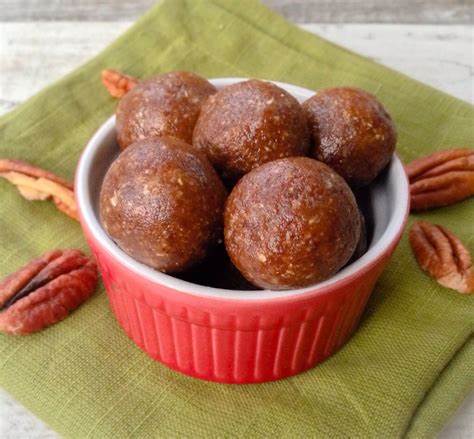 Ingredients:
1 cup of almonds, walnuts, or cashews
1 serving of vanilla protein powder
1 cup of dates, pitted
1 cup gluten free rolled oats
1 tbs molasses (or honey, maple or golden syrup)
¾ tsp fresh ginger or 1 tsp dried ginger
1 tsp ground ginger
¼ tsp ground allspice
Pinch of sea salt
Directions:
Soak dates for 5-10 minutes drain and add to food processor
Blend all ingredients in food processor except oats. Blend until smooth.
Add oats and pulse until combined.
Transfer into a bowl and roll into 1 ½ inch balls.
Store in refrigerator for 5 to 7 days.
Enjoy!
www.soletsoulcoaching.com