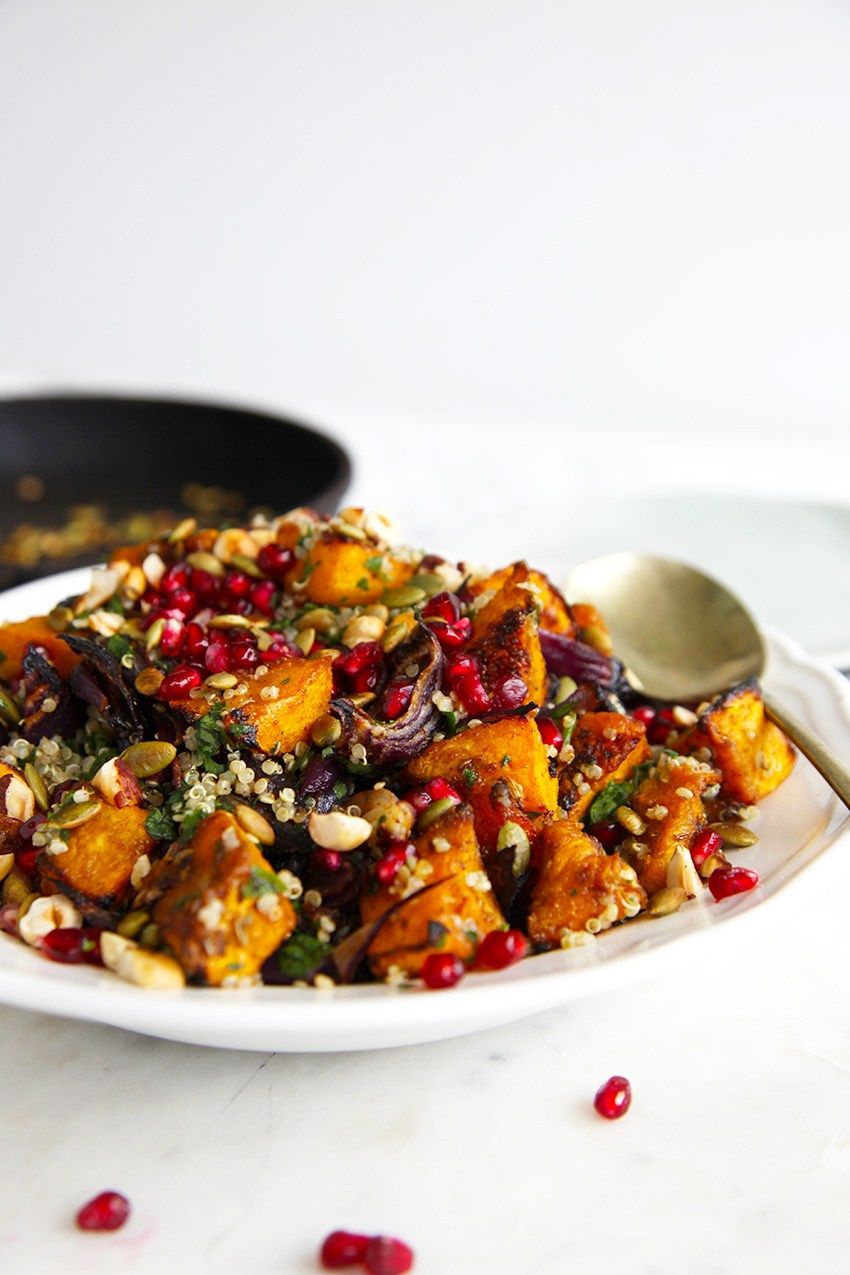 Ingredients:
cup squash, cubed
1 tbs olive oil
½ tsp salt
½ tsp pepper
¼ cup quinoa
½ cup vegetable stock
2 cups shredded kale leaves
2 scallions, sliced
1 pomegranate, seeds only
4 tbsp pine nuts, toasted
Dressing:
1 tbs olive oil
1 tbs white wine vinegar
1 tsp wholegrain mustard
Salt and pepper, to taste
Pre-heat the oven to 350F.
Place the cubed squash pieces in a large bowl, then drizzle with the olive oil and season with the salt and pepper. Place on a baking sheet lined with parchment paper. Bake for 20 minutes, or until cooked through. Remove from the oven and cool.
Meanwhile, cook the quinoa. Place the quinoa and vegetable stock in a small saucepan. Bring to a boil then reduce the heat to low, cover, and cook until all the water has absorbed, about 8-10 minutes. Remove from the heat and cool.
In a large bowl, place the squash, quinoa, kale, scallions, pomegranate seeds and pine nuts.
Combine the dressing ingredients in a small bowl and whisk until combined. Drizzle over the salad and mix well. Divide the mixture between two bowls and serve immediately.
From:  The Healthy Gut.
www.soletsoulcoaching.com