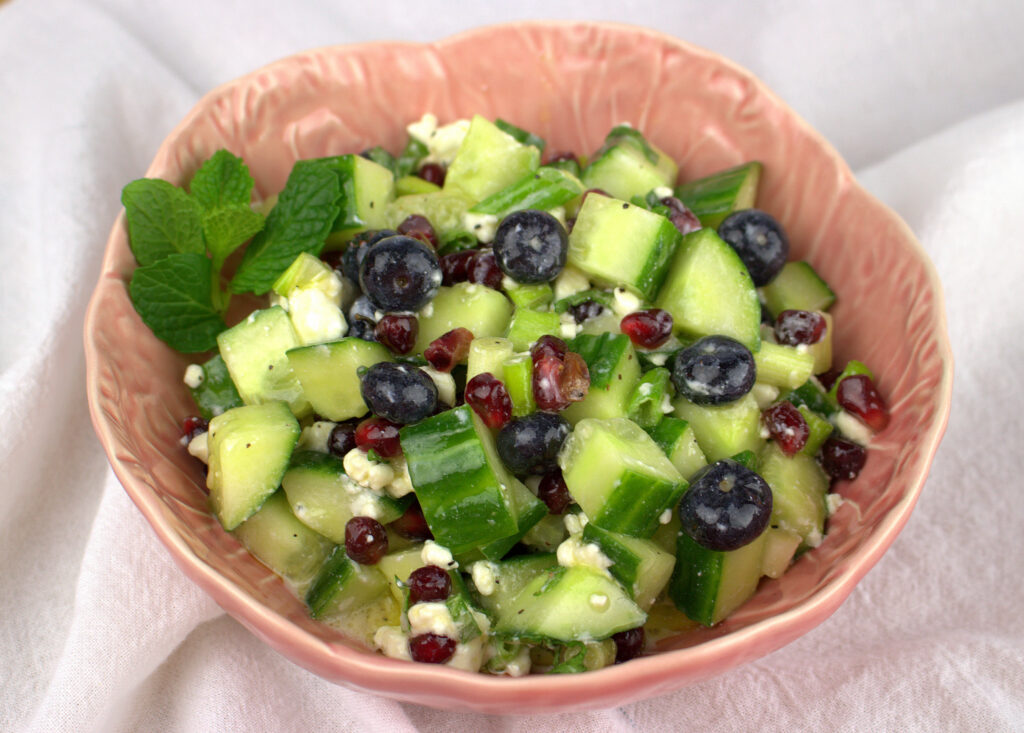 BREAKFAST SALAD BOWL
INGREDIENTS:
2 slices bread of choice
2 handfuls salad leaves per bowl
2 baby cucumbers, sliced
2.6 oz. (75g) feta cheese, cubed
2.6 oz. (75g) blueberries
2 tbsp. pumpkin seeds
1 tbsp. olive oil
2 tsp. honey
½ lemon, juiced
PREPARATION:
Toast the bread and tear into small pieces.
Assemble the salad in large bowls. Place two handfuls of salad leaves in each dish, top with sliced cucumber, feta cheese, and blueberries, then sprinkle with pumpkin seeds.
Lastly drizzle with olive oil, honey, and lemon juice. FROM: Team Exceed, Plant Based Recipe Pack.