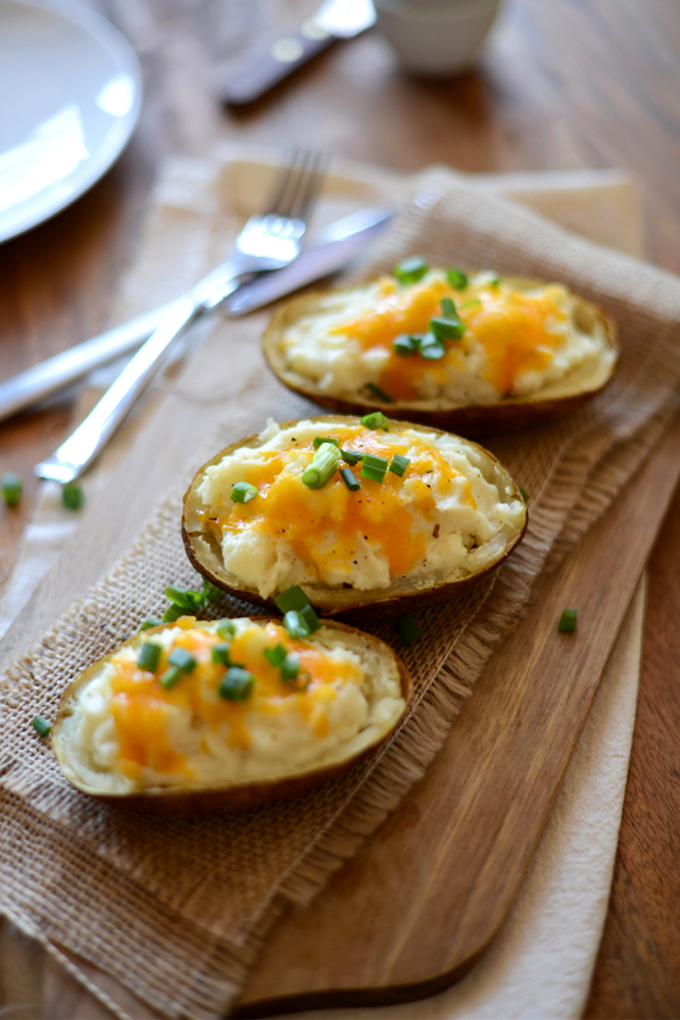 Christine's Loaded Potato with Cauliflower Popcorn
INGREDIENTS:
2 Sweet Potatoes
2-3 TBS Coconut Oil
1/4-1 pound of cauliflower
1 can of canola beans/chick peas
Salt, pepper and any seasoning you like to taste.
PREPARATION:
Preheat the oven to 350. Clean the sweet potatoes and pierce them with a fork a few times. Bake 30-45 minutes or until soft and can easily pierce with the fork.
Drain and rinse the beans. Wash the cauliflower and cut to bite size pieces and arrange both on a baking sheet with wax paper.. Melt coconut oil so it's liquid and sprinkle it on the beans and cauliflower
Sprinkle salt and better to taste or any favorite seasoning. Bake on bottom rack with potato. When th potatoes is cooked turn the over to roast and finish cooking the beans and cauliflower until golden brown on top.
Add remaining coconut oil on your potato. Top with the roasted chickpeas and cauliflower popcorn. Save extra cauliflower popcorn for a snack. EnJOY. ADAPTED FROM: Metagenics 10 Day Detox.