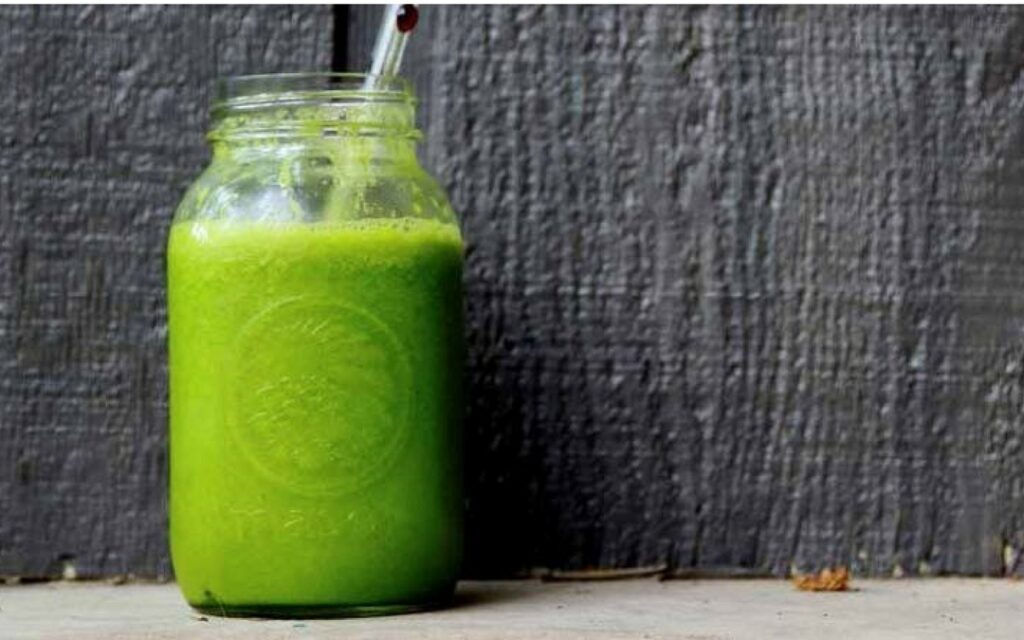 LIVER Green LOVE Tonic
INGREDIENTS:
4 cups of filtered water
1/2 cup dandelion greens or mixed greens
2-inch peeled piece of fresh ginger, peels and sliced
1 lemon, juiced
3-4 sprigs, fresh parsley
8-10 fresh mint leaves OR 2-3 drops doTerra Peppermint Essential Oil
1/8 tsp cinnamon
PREPARATION:
Combine water, dandelion greens ginger, lemon juice, cinnamon, parsley, and mint in a blender until smooth. Pour mixture in to 2 small glasses.. EnJOY immediately. ADAPTED FROM: Dr. Mariza.