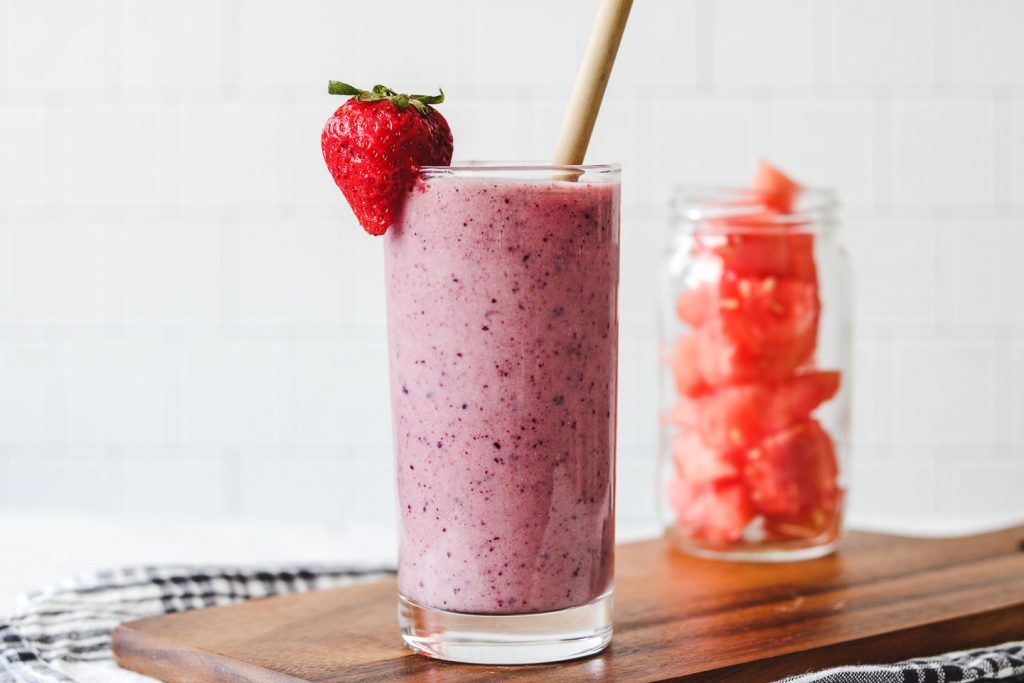 INGREDIENTS:
2 Cups frozen cooked beets
Cups of frozen watermelon
2 Cups Frozen Berries
2 Cups Frozen Cherries
8 Pitted Medjool Dates
6 cups of water
PREPARATION:
Blend all ingredients in a high speed blender.
To cook the beets, thoroughly scrub them, then cut them into one-inch cubes. Place the beets on a silicone mat or parchment paper and bake them at 4000F for about an hour. Allow the beets to cool, then place them on a baking sheet and stick them in the freezer. Once frozen, transfer to a freezer safe container and keep them in the freezer for whenever you need a pre-workout boost!