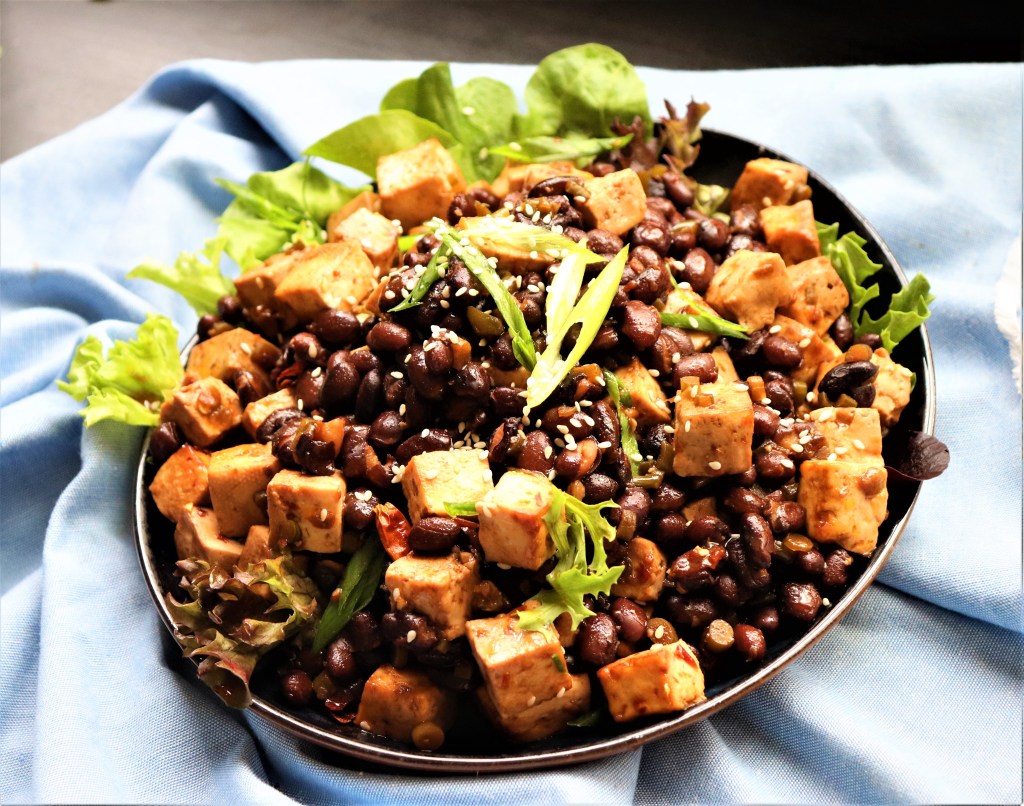 Vegetarian-Protein Rice Bowl with Chili-Lime Sauce
INGREDIENTS:
1 Cup of Jasmine or Brown Rice
1/ 2 Cup Lentils
12 tsp Paprika
12 tsp sea salt
1 TBSP Extra Virgin Olive Oil (or skip)
1Package of organic, non GMO Firm Tofu
1 bunch of Boy Choy and/or spinach chopped
2 TBSP Chives (finely chopped)
1 Stalk of Green Onion (finely chopped)
2 TBSP Sweet and Sour Sauce
For the Chili-Lime Sauce:
Rinse 3/4 white beans (cannelli or northern beans)
1-2 limes — juiced
1 tsp chili powder
1/4 water
1/2 tsp cayenne pepper
1.2 tsp paprika
1 tsp garlic minced
*add more lime is you like a more lime sauce
Top with avocado and/or hot peppers (optional)
PREPARATION:
Squeeze the juice/water from the tofu and pat dry. Cut into small chunks and in non-stick pan cook "fry" the tofu (add the oil if needed)
Cook the rice in a saucepan and put on the side.
Cook the lentils and put on the side.
When the tofu is golden brown – add the spring onions, chives and paprika.
In a separate pan cook the Bok Choy (and spinach if adding) until it is wilted.
Add the cooked rice in the tofu and stir well.
Add the lentils — stir into the tofu and rice.
Pour the sweet and sour sauce over the lentils and continue stirring.
Add the Bok Choy/spinach
10)Add all at the Chili-Lime ingredients in a blender and blend
11)Serve the Vegetarian-Protein Rice with the Chili-Lime Sauce
FROM: Low FODMAP diet and Simply Plants.