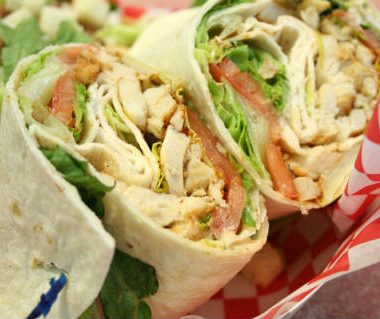 INGREDIENTS:
1 head of romaine lettuce
2 cups of baby spinach
2 cups of kale
2 cups of mushrooms, chopped
1 cup of broccoli florets
1/4 yellow onion finely diced
2 medium zucchinis, chopped
2 cups of brown rice
1 tablespoon of olive oil (or water in a non-stick pan)
3 tablespoons of gluten free low sodium tamari
Use organic vegetables
PREPARATION:
Cook the brown rice according to package.
Clean and wash all vegetables thoroughly
Carefully separate romaine leaves into long pieces to use for wraps
Finely shop onion, zucchini, broccoli, kale, spinach, and mushrooms and set aside.
Boil 1/4 cup of water in a pan and add broccoli for two minutes.
Strain water from broccoli and then add 1 tablespoon of olive oil (or water) to the same pan.
Over medium heat, add onions, mushrooms and zucchini, kale and spinach to the pan and sauté for four minutes.
Add softened broccoli to pan and sauté for four minutes.
Once vegetables are thoroughly cooked add cooked brown rice to pan and mix in tamari.
Heat for town to four minutes.
Remove from heat and top romaine pieces with rice and veggie stir fry. e and not appear pureed. Leaving a few whole chickpeas is ok.
Mix in the mayo, turmeric, and pepper(s) to taste. Mash a little more. Fold in the carrot, celery and red onion.
Assemble the chickpea salad and toss into sandwiches with lettuce and tomato. FROM: "I Can Cook Vegan."FROM Melisa Wood Health.