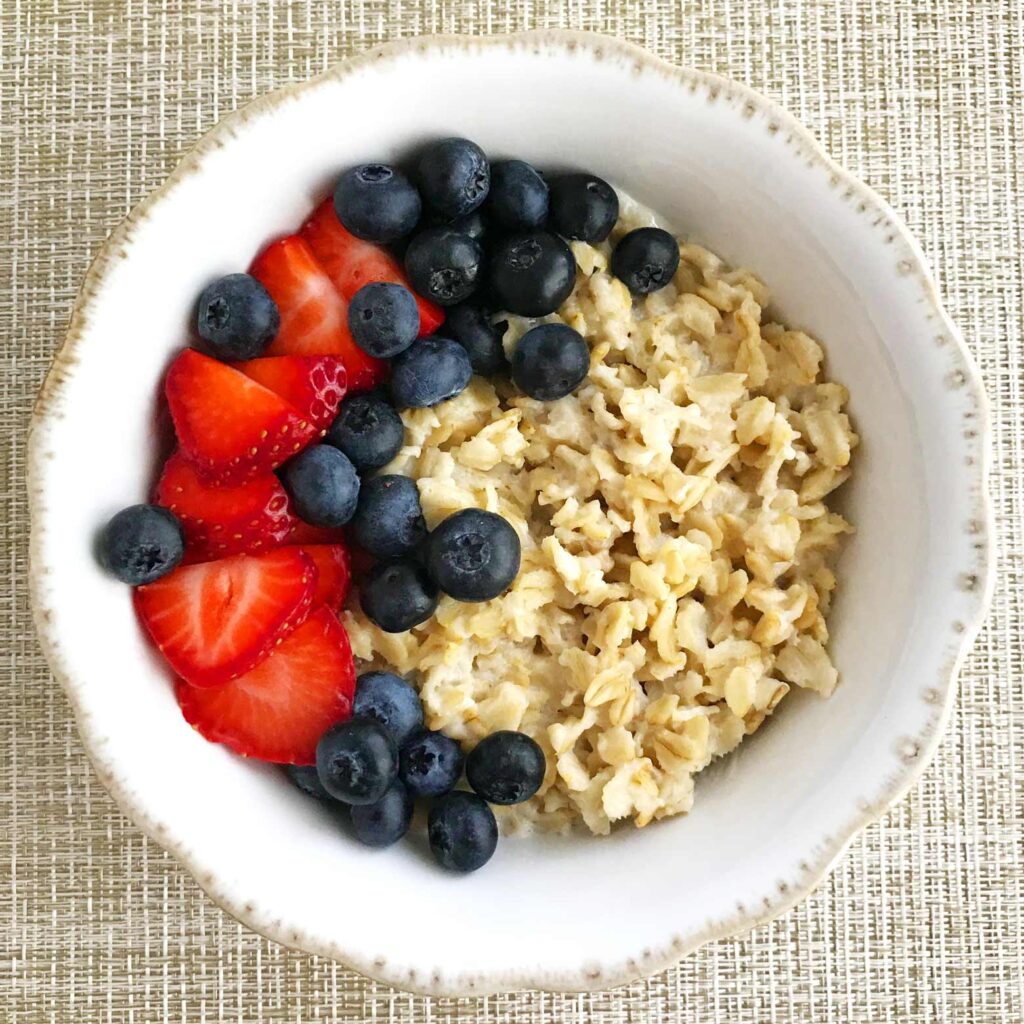 VERY BERRY OATMEAL
INGREDIENTS:
2 Cups of water
1/2 cup steel oats
1 cup frozen blueberries
1 teaspoon of cinnamon
1 teaspoon chia seeds and/or ground flaxseeds
1/2 cup raspberries or berries of choice (fresh or frozen)
PREPARATION:

Place water in a small pot over high heat and bring to a boil (you can also do this by microwaving)
Add the oats, lower heat to medium and simmer for 10-15 minutes stirring occasionally. When the oats begin to get and swell, add the frozen blueberries and cinnamon and stir. Continue cooking for 5-10 minus or until the mixture reaches the preferred consistency. Pour into bowls and serve topped with chia seeds and berries of choice just before eating. FROM: ENGINE 2: Seven Day Rescue.