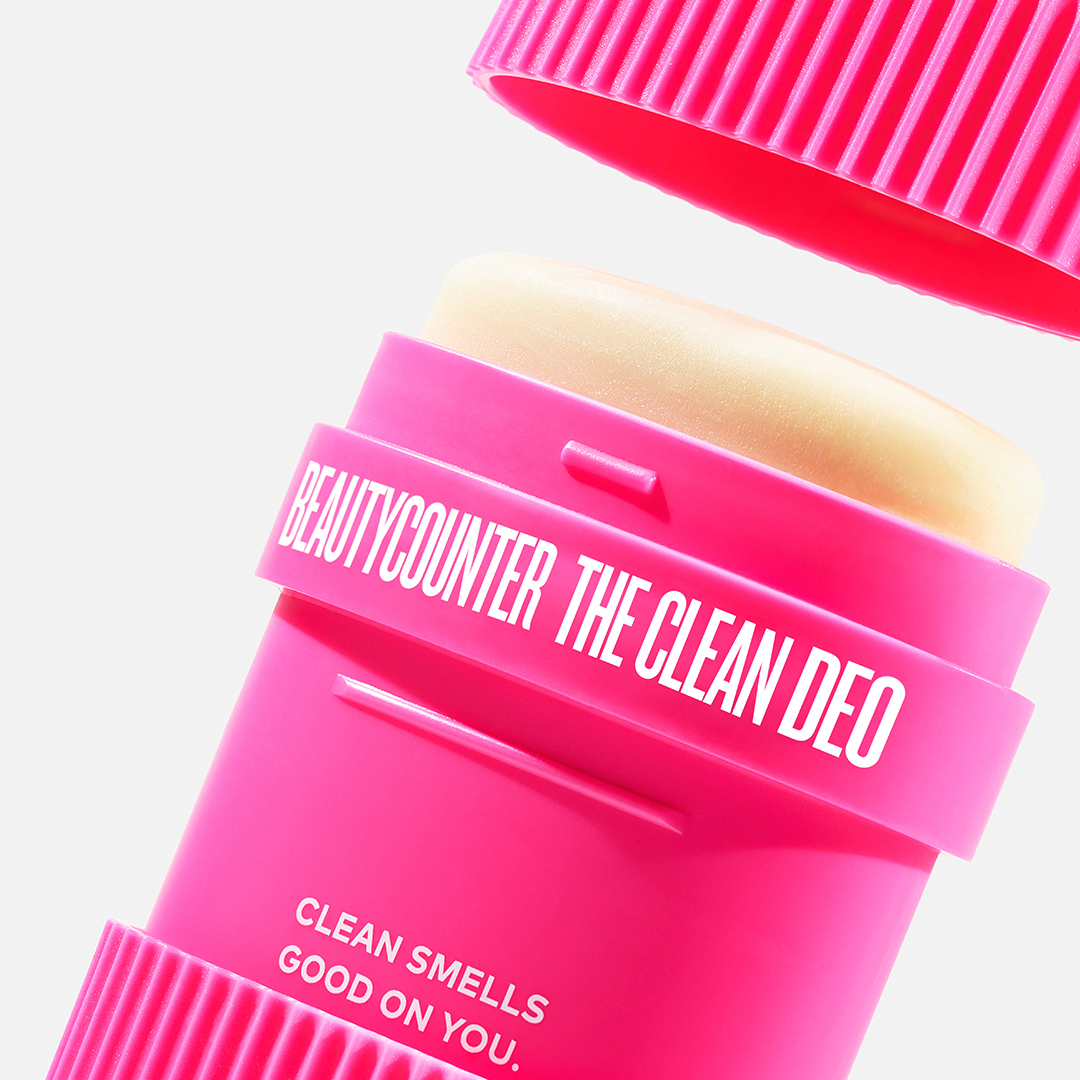 Those of you who know me — know that I am very passionate about clean self care– products withOUT toxic chemicals. That's why this is part of the Optimal Healthy Living Program –and why I rep Beautycounter to share info and products —  b/c when we use healthy products — we reduce our risks, prevent and even help reverse chronic Illnesses.

The key is using healthy products that work.

And, one product that I take great care with is deodorant. A daughter of a mom who died from breast cancer means that what I put my body is VERY important. Because what goes on our body — goes in.

A clean deodorant is crucial because we don't want to upset our body's normal essential process that helps regulate its temperature and remove toxins; sweating!  And, we don't want those harmful ingredients that are typically in most deodorants in our body; chemicals that are linked to breast cancer, Alzheimer's disease and other health issues.   With all that said, we still want to smell great!

I am beyond excited that Beautycounter launched its Clean Deo — 3 amazing scents that come in a refillable case — making this product more sustainable for the environment.

More Info regarding clean self care and to order is here. Time to level up your self care — healthy and clean! 😍
Do you want more clean living?  Let's chat and elevate your health to a higher level so that you feel great and live your most empowered, strong and vibrant life. 

And if you are not a member already, join the community for more fun and wellness.   "Healthy + Yummy Sips to Calm Your Nervous System" happens March 1 at 1PMCST LIVE AND NEW FIT Challenge starts Tuesday, March 2, 1PMCST.  Lot's of healthy happenings going on!