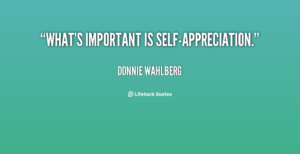 We kicked off week 1 of our November FITFORLIFE series today with gratitude — and where it all starts — with ourselves.  That's right — we infused thankfulness about something or (somethings) we love and and feel thankful for about ourselves into our workout.
More often than not – we are doing the opposite;  judging, criticizing or feeling bad about ourselves.  That ends now!
Dr. Christiane Northrup, one of my favorite experts in the field of women's health and wellness, says she gives her patients a handwritten prescription that says "self love."  Because truly if we are not loving ourselves — in our thoughts, words, and actions — how do we love others and spread our light and love into the world.  And, to Dr. Northrup's belief (and mine too) our health, wellness and happiness starts with how we love ourself.  When we come from a place of loving ourself — our actions — what we eat, exercise, talk, hang out with… become nurturing, caring and feed our soul with greatness.
One of the coolest things I think about humanity is the fact that each of us is TOTALLY unique.  There never was, never is — nor will there ever be a person EXACTLY like YOU.  How cool is that!  So go on — find something and be grateful for you!
We meet 2 more Wednesdays in November — the 14th and 28th.  If you missed today — come join us where we create our sacred space in the beautiful Neshama Yoga Studio.  Holidays are upon us — keep moving and exercising your mind AND body.
Mind. Body. Spirit.  Grow. Expand. Be.
In gratitude for you — and Namaste,  Christine
For more information or to register for FITFORLIFE, contact me