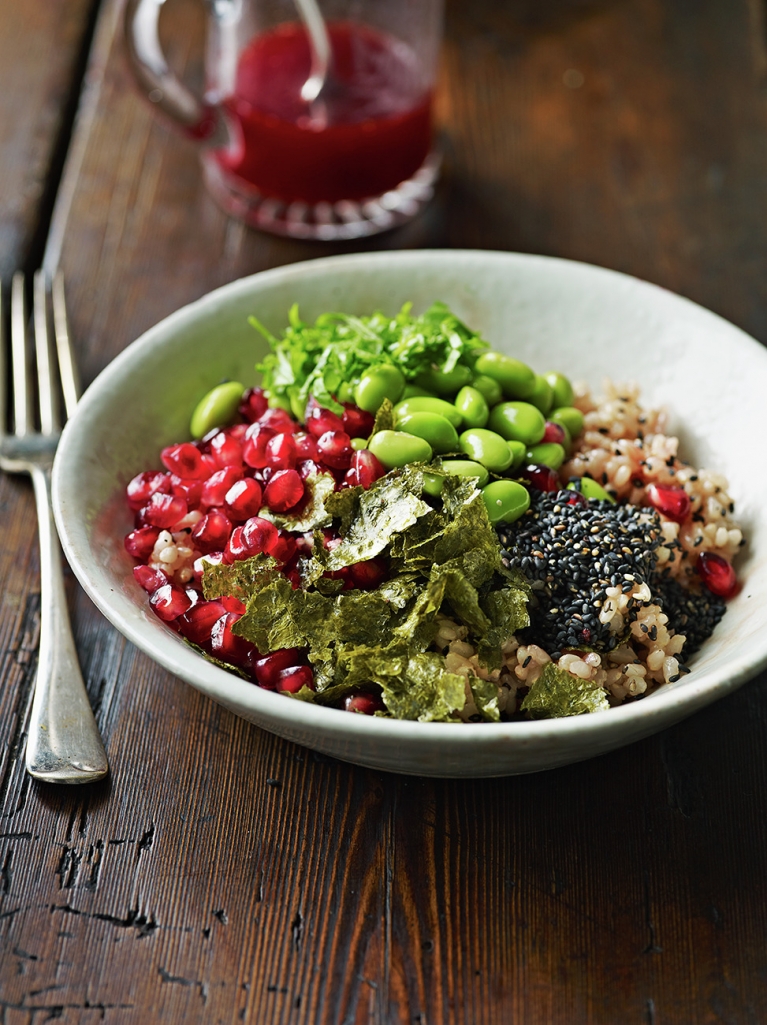 BROWN RICE BOWL:
INGREDIENTS:
1 1/2 cups brown rice, uncooked
1 (15 oz can black beans, drained and rinsed)
1/2teaspoon ground cumin
1/2 teaspoon garlic powder
2 cups chopped romaine lettuce
3 to 4 green onions, chopped
1 cup cherry tomatoes, halved
Hot Sauce
1/4 cup fresh cilantro, coarsely chopped (optional)
Add your favorite toppings; pomegranate, edamame…
PREPARATION:
Prepare brown rice and beans.
Build your rice bowl: in the bottom of your bowl place a layer of romaine lettuce followed by a layer of brown rice, beans, green onion, and tomatoes, on top of all add the salsa, and garnish with cilantro, if using. Serve wit a green salad other veggies or a heaping helping cooked greens. FROM: Engine 2 Seven Day Rescue.