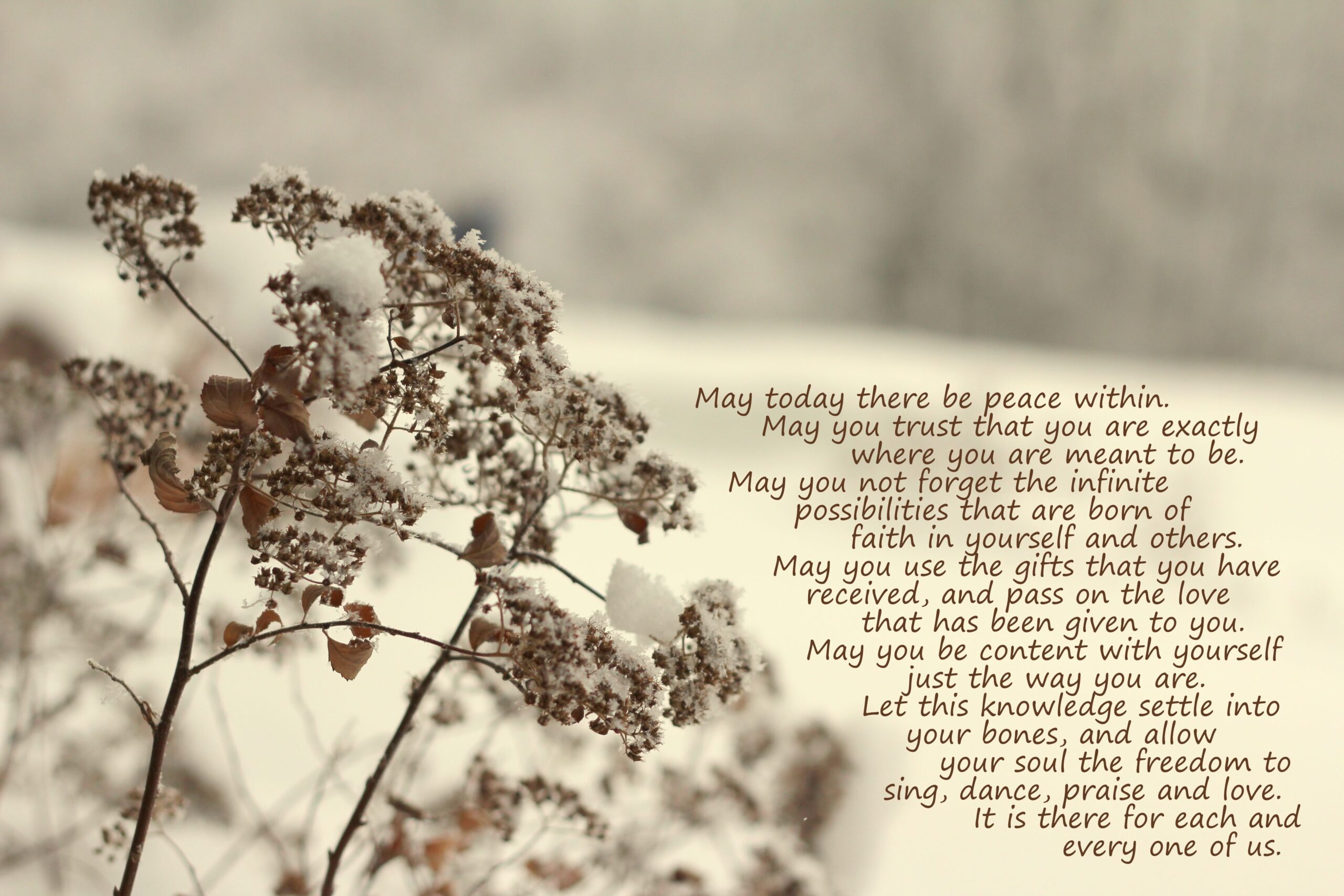 I saw and took one of my favorite yoga classes last week while on vacation in Vermont.
The teacher is special — she teaches an amazing yoga class like none other — focussing on joint alignment, knowledge and awareness of our body, thoughts, and breath. I look forward to seeing her every summer. She always reads this message "May today there be peace…" An important reminder on how to live life.
At one point during the class, tears started to well up in my eyes. This was and is ok. In fact, good. It was my soul telling me that it needed to cry — needed the space to feel pain.
The last couple of months people I know have suffered terrible traumas. When you've been through trauma — it never completely leaves the body, mind and soul — which is why we must tend to this pain with gentle, loving kindness. The tears coming up for me were from feeling these traumas and my own –and knowing how hard and sad it is to lose someone(s).
I know if I didn't make this space for my tears, my heart and soul to cry — this pain would manifest somehow – someway — in another unhealthy way.
Pain doesn't just go away. It needs to be felt. It needs to be nurtured, loved and attended to so it can heal. Sitting with our emotional pain and really allowing ourselves to feel it with no judgement and no story is part of how we do this. If we don't let ourselves feel it, we can't heal it.
Easier said than done and certainly takes practice!
Friends — I am adding a gentle yoga and mindfulness class on Wednesdays 12-1pm starting in September. In this class we will soothe and balance the body, mind and spirit using breath and gentle, rhythmic fluid movements. This is a nurturing practice that emphasizes inner peace and focused flow that we incorporate on and off our mat.
This practice is performed with mindful awareness and keen connection to the breath, quieting the nervous system while strengthening the body and mind. Message me @ christine@soletosoulcoaching.com for deets.
#healthylifestyle#thementorshowsup#healingjourney#lovingkindness#nourishmovemeditate