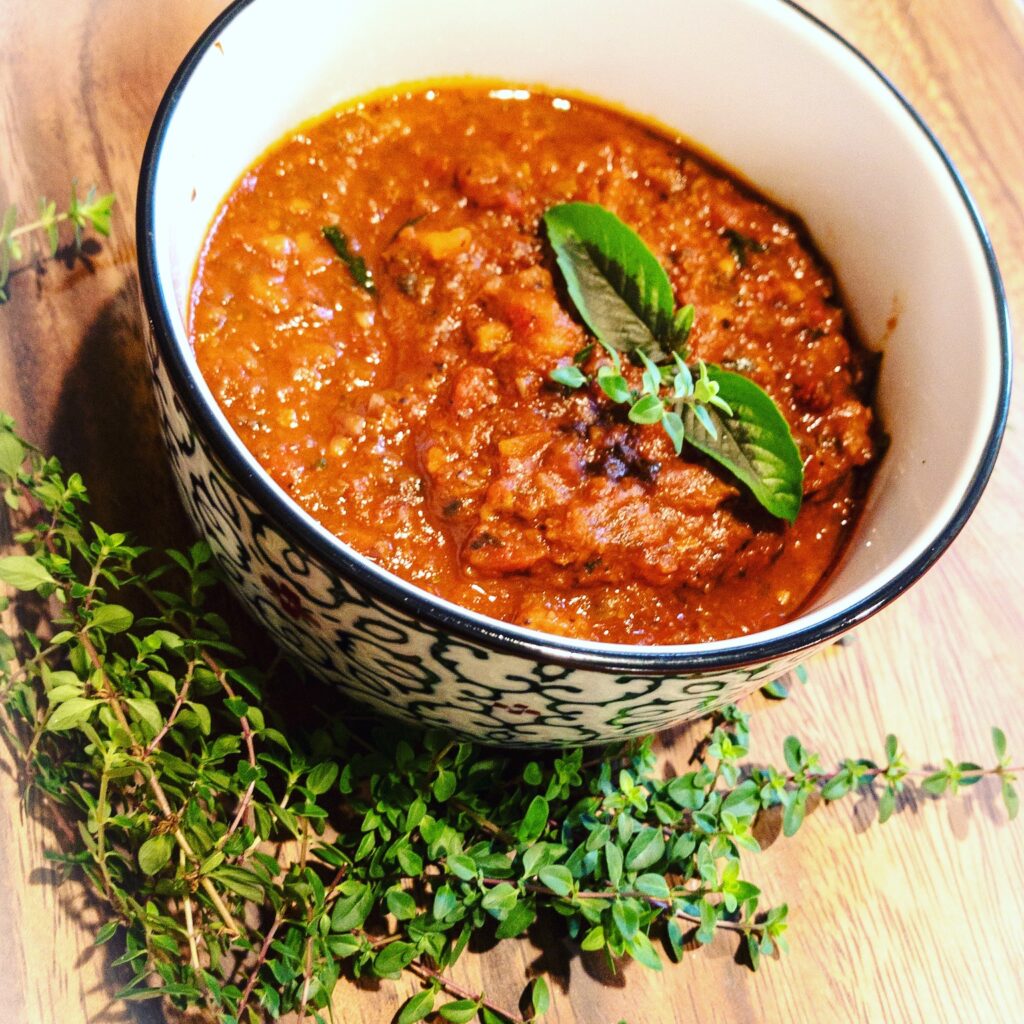 Plant Based Bolognese
INGREDIENTS:
1 Shallot
3 Garlic Gloves
2 Carrots
Fresh Rosemary (or spice)
4 oz cauliflower florets
1/4 chile flakes (optional)
14 oz crushed can of tomatoes
2 TBS Red Miso Paste
PREPARATION:
Chop the shallot, garlic, carrots and cauliflower. Put the shallots and garlic in a food processor and pulse. Add the cauliflower
De-stem the rosemary if you are using fresh and chop.
Add a small amount of oil in a large nonstick skillet — and cook for 3-5 minutes, stirring occasionally. Add the red pepper flakes if desired and rosemary. Cook until fragrant. Add the can of tomatoes, red miso paste and about 1/2-3/4 cup of water (if cooking pasta — use reserved water from the pasta). Stir for 3-5 more minutes or until cause is think and cauliflower is tender. Top on your favorite pasta or veggies and enJOY. Adapted from: Purple Carrot.