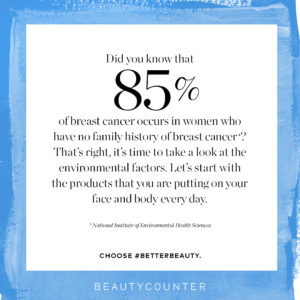 While leaves are changing color — let's remember that it's October — AND, everything is really PINK — In honor and recognition of Breast Cancer Prevention Month!!! 
💋
I am so passionate about this disease. It took my mother from me and my sisters many years ago — we were too young — she was too young. I miss her every day. Her death spurred me decades ago on a path to learn, educate and live as healthy as I can. I am passionate to share with you all I learn and hope to hear any health and wellness wisdom from you!
What can we do for prevention? Here's my top 10!
💪Exercise — get and STAY Strong! 
🏋️‍♀️
💪

🙏Meditate — control your thoughts — don't let them control you!

🍓Eat healthy! You'll feel better in the short term and fuel your body for the long term 
🍏
🥕
🥦
🥦

😂Laugh — be joyful and have FUN 
🤣
😍

💅Use toxic free products on yourself and family — free of parabens/phthalates/fragrance
💄

😍Keep love and community in your heart and life– always — and when there's fear, doubt, anger…counter those with LOVE 
❤️

👩‍❤️‍👨Celebrate and be in healthy relationships!!!! Tell your loved ones and YOU– you love them and YOU! 
👩‍❤️‍💋‍👨

👨‍🏫EnJOY your work — whatever you decide to do — may it have meaning to YOU
👩‍🎤
👩‍🍳
👨‍⚖️
🏋️‍♀️
🧘‍♀️

👩‍🔬Have regular check ups — mammograms and anything your body tells you — you need.

🛌Get plenty of sleep and relaxation! 
🛀
To all my friends and clients battling this disease — you can do this and will!
To anyone looking to add more health and wellness into your life –PM me! I've got toxic free products for you (home and self care), exercise classes, health and life coaching. Toxic-Free.
Peace and LOVE and lots of PINK to celebrate, stay aware and fight, fight, fight! 
💋