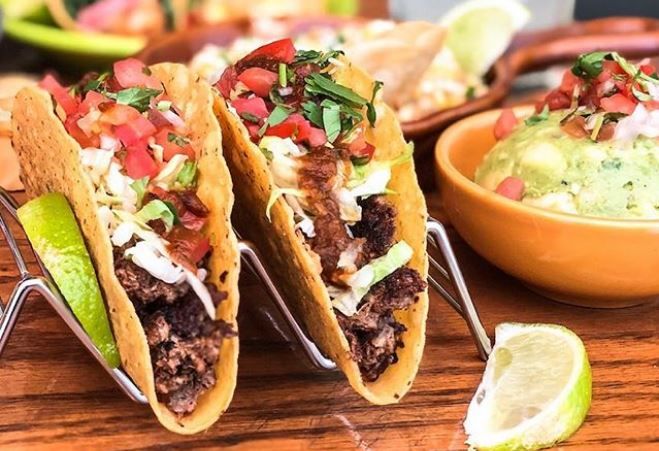 Ingredients
½ cup + 2 tbsp walnuts
2 cups of mushrooms (variety is best)
2 tsp cider vinegar
2 ½ tbsp tamari soy sauce
1 ¼ tsp ground cumin
¾ tsp chili powder
8 corn tortillas
Salt to taste
Note:
Refrigerate mushroom/cauliflower in airtight
containers for up to 3 days.
Toppings:
Chopped Roma tomatoes, avocado, chopped romaine lettuce, salsa, Vegan Queso, coconut yogurt, fresh cilantro, fresh lime juice.
Nut Free:
Use cauliflower in same amount instead of walnuts.
Directions:
Put all ingredients, except tortillas, salt and toppings in a food processor and chop until a chunky, thick texture is achieved.
Place walnut mixture in a skillet and saute over medium heat until soften, 6-8 minutes –stirring so nothing burns.
Warm up the tortillas in the oven or another pan. Add walnut mixture to the corn tortilla as well as your preferred toppings.
Adapted From: PlantYou. Enjoy.