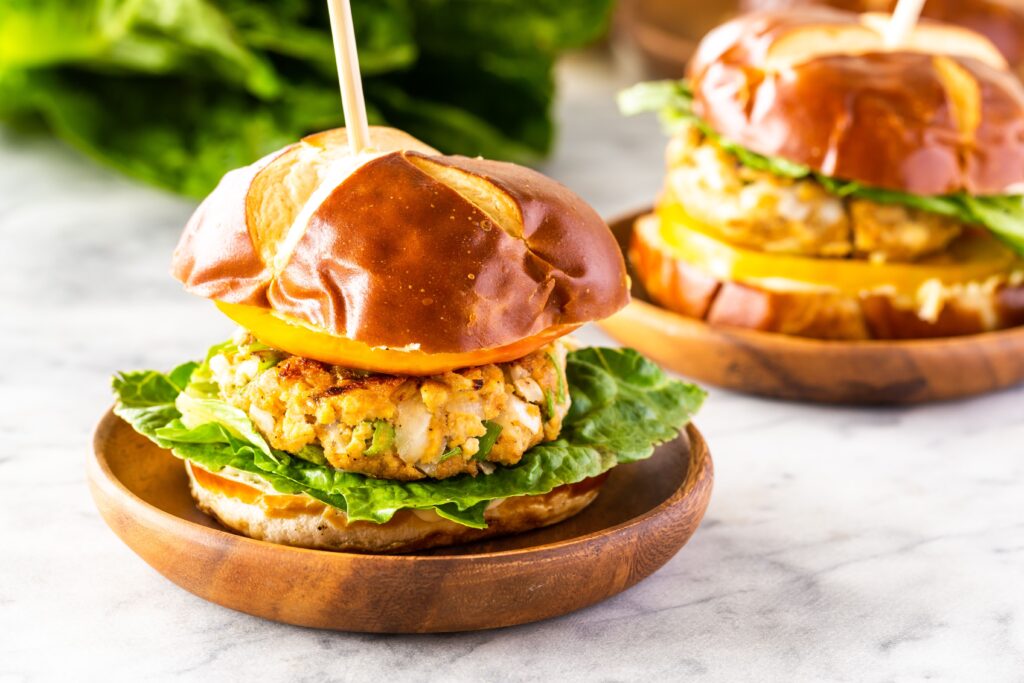 INGREDIENTS:
20 ounces of firm tofu, well drained
1 package of silken tofu drained in a fine mesh strainer
1 package (10 ounces) frozen chopped spinach, thawed, drained and squeezed dry
1 large onion, chopped
3 gloves of garlic, crushed or minced
2 tablespoons regular or reduced-sodium soy sauce
2 tablespoons vegetarian Worcestershire sauce
2 tablespoons Dijon mustard
1 teaspoon paprika
1 teaspoon fresh lemon juice
1/2 teaspoon freshly ground black pepper
Whole Wheat buns or romaine lettuce
Condiments for serving
PREPARATION:
Preheat the often to 350. Have ready two nonstick or parchment lined baking sheets.
Combine drained firm and silken tofu in a food processor and process until smooth, stopping several times to scarped down the bowl.
Put the onion, mushrooms and garlic in a large nonstick skillet with 1/2 cup of water. Cook over medium heat, stirring frequently, until the onion softens and all of the liquid has evaporated, 10-12 minutes. Add the onion-mushroom mixture to the tofu mixture, along with the soy sauce, Worcestershire sauce, mustard, paprika, lemon juice, and pepper. Mix very well, using your hands if you wish.
Use moistened hands to shape the mixture into 16 1/4 inch thick patties, arranging them on the prepared baking sheets. Bake for 20 minutes, flip the burgers then bake them for 20 more minutes on the other side.
Serve the burgers warm on buns (or romaine lettuce) with pickles, RAOS Marina sauce (replaces ketchup) lettuce. NOTE: Burgers store in the refrigerator for 2 days or freezer for up to 3 months. FROM : John McDougall MD "The Starch Solution."