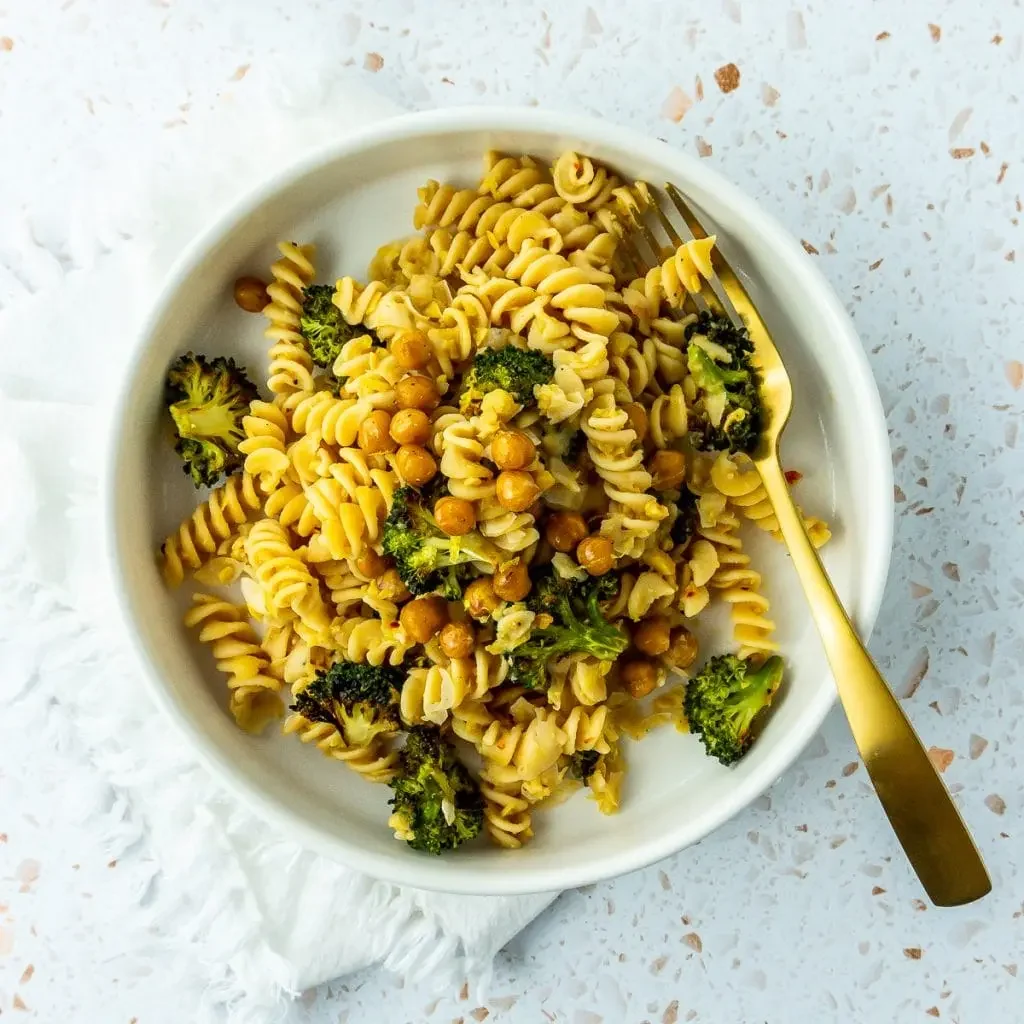 Lemon Miso Pasta with Broccoli & Chile Pepital Parmesan
INGREDIENTS:
1/3 cup of cashews
1-2 lemons
1-2 garlic gloves
1 scallion
6 -12 oz broccoli florets
1/4 cup pepitas
1 tbsp nutritional yeast
1/2 tsp red chile flakes
1 tbs white miso paste
8 oz Banza rotini (or any chickpea pasta)
Salt and pepper to taste
PREPARATION:
Bring a large pot of water to boil (add a pinch of salt). Place cashews in a small bowl and add 1/2 cup of hot water. Let nuts soak for at least 10 minutes. Halve and juice the lemons. Peel the garlic. thinly slice the scallions, Cut the bro coli florets into bite size pieces.
Add the pipits, nutritional yeast and a pinch of salt and pepper and as much of the red tile flakes as you like to a blender or food processor and pulse until well chopped. Transfer the chile peptia parmesan to a small bowl.
Add the cashews and their soaking water to a blender or food processor. Add lemon juice, peeled garlic, white miso paste and a pinch of salt and pepper. Blend the lemon miso sauce on high until smooth. Taste and add salt as necessary.
Add the rotini to the boiling water and still Reduce heat slightly and cook past al dente, 6-8 minutes. Drain the rotini and return it to the pot, off heat.
Add the lemon miso sauce to the cooked pasta. and toss well. Divide the lemon miso pasta between bowls and top with cooked broccoli and chili peptic parmesan. Sprinkle with sliced scallion. Adapted FROM: Purple Carrot.