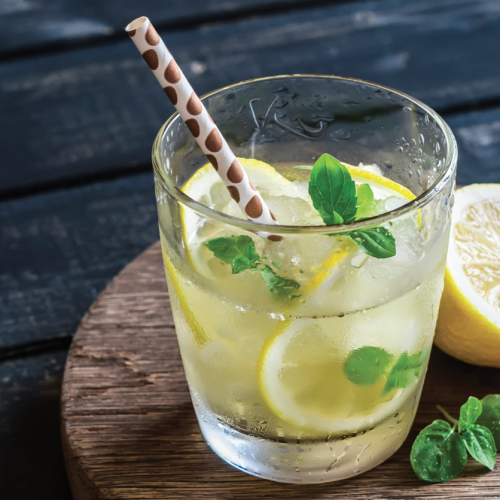 INGREDIENTS:
4 cups of water
1-2 inch piece of fresh ginger
2-4 Tablespoons fresh lemon juice
1-4 inch stick of cinnamon (optional)
*Date Syrup (or honey)
Mint sprigs (optional)
*For the Date Sugar: 1 cup pitted dates, 1 cup boiling water, 1 teaspoon blended peeled lemon or fresh lemon juice
PREPARATION:
Combine 4 cups of water with the ginger in a large saucepan and bring to a boil. Remove from heat. Add lemon and cinnamon stick (if using) and set aside for 30 minutes. Sweeten to taste with the Date Syrup (if using). Refrigerate until chilled. Serve in a tall glass over ice. Add a sprig of mint if you're in the mood.
For the Date Syrup: Combine the dates and hot water in a heatproof bowl for 1 hour to soften the dates. Transfer the dates and water to a high speed blender. Add lemon juice and blend until smooth. Transfer to a glass jar or other airtight container with a tight lid . Store syrup in the refrigerator for up 2-3 weeks. FROM: "How not to die" cookbook.