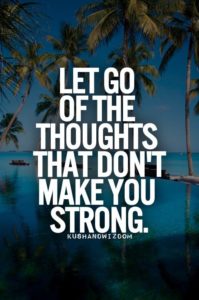 In FITFORLIFE Week 3 — we continued our yoga, meditation and mind + body strength training — while thinking about and fusing into our body and mind the notion of letting go.  Easier said than done — however — worth the practice!
As the leaves fell from trees — we were tested on "letting go" when finding a parking spot during "leaf pick-up" proved to be quite challenging before class.  Personally, I started to get a bit panicked — and then remembered to breathe — and alas — an idea of where to park came to me.  I know I wouldn't have been as resourceful had I stayed in panic mode!
We practiced the "just 1," "just 2" (up to 10) and "just this" breath/mantra — a great way to calm our mind and nervous system and bring ourself to be in the moment.  Try it at home (or whenever/where-ever).
Week 4– we focused on "Shining OUR light" (more to come on this!). 
November we continue our FITFORLIFE on the 7th, 14th, and 28th.  Come join us!    Contact me for more info and to register:  christine@soletosoulcoaching.com 
EnJOY this Zen story on letting go:  Zen Shorts
To our health, beauty and strength– always — & Namaste,
Christine