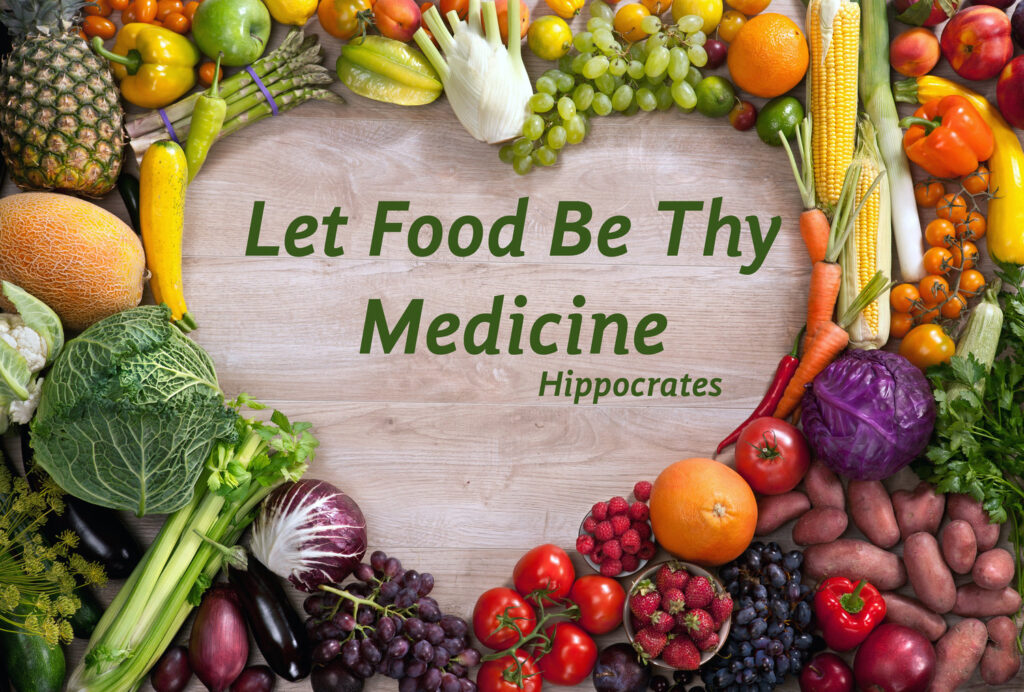 I've had numerous doctors, therapists, acupuncturists, and functional medicine professionals throughout my life — all of whom are great healers, but I always find it fascinating that hardly anyone ever stresses the importance of diet and helps us obtain this to facilitate optimal healing.
And we know we are what we eat. It's not a cliche. It's science. We now know food is medicine. It is the easiest and most natural thing we can do to facilitate optimal health and healing.
As someone who lives with generalized anxiety, I took it upon myself to learn everything I could about what foods and drinks nourish us by calming our nervous system and thus our mind and body. While meditation, exercise, therapy and other healing modalities are important, I kept thinking — there must be ways we can calm our anxiety with food.
It turns out I was right 🙂
​​I've learned that eating foods that support our body's natural ability to heal is important and detoxing with the right foods is a great way to flush out toxins and start feeling better. When these toxins invade our body they can; lower our immune system, encourage weight gain, increase our chance of cancer and make us more tired. Dioxins are highly toxic and can cause reproductive and developmental problems, damage the immune system, interfere with hormones and cause cancer. Heavy metals such as lead, cadmium and mercury cause neurological and kidney damage.
There are SO many powerful foods for us that cleanse and heal us. ​​Here are my favorites – (see below to access full list AND/OR access my Reducing Anxiety and Depression Food List.
Chlorella: These freshwater algae, native to Taiwan and Japan, have tons of phytonutrients, amino acids, chlorophyll, beta-carotene, potassium, biotin, magnesium, and B vitamins. Specifically, chlorella helps your body expel heavy metals like lead, cadmium, mercury, and uranium.
Spirulina: A cousin of chlorella, this type of algae packs so many nutrients that NASA now sends it into space for astronauts to consume to stay healthy.
Ginger: This familiar root stimulates digestion, circulation, and sweating, which are the body's three main avenues of natural detoxification! Ginger also helps your body maintain digestive enzymes that are important for keeping issues like gas and bloating at bay.
Leafy Greens: Veggies like spinach, kale, moringa leaf, alfalfa, and parsley should be incorporated into as many of your meals as possible. Not only are these greens packed with vitamins and minerals that play a role in the natural detoxification process, but they're full of fiber, which makes them slow to digest and good for detoxifying your bowels.
Green Tea: This delicious drink is universally considered a good-for-you beverage. And it's been used as a medicinal aid for thousands of years.  High in antioxidants, it helps keep your body in balance, protecting against free radicals that can cause aging and degenerative disease.  Green tea has also frequently been shown to have a protective effect against certain types of cancer.
​These are just a few of my favorites! I've created a digital gift for you that goes into more detail about how you can cleanse your body. Reply to the blog to get this information. For the Reducing Anxiety and Depression Food List — also add a comment/reply to this blog.
Let me know if you are going to incorporate any or all of these foods– I'd love to hear your thoughts on this.
​xo,
Christine