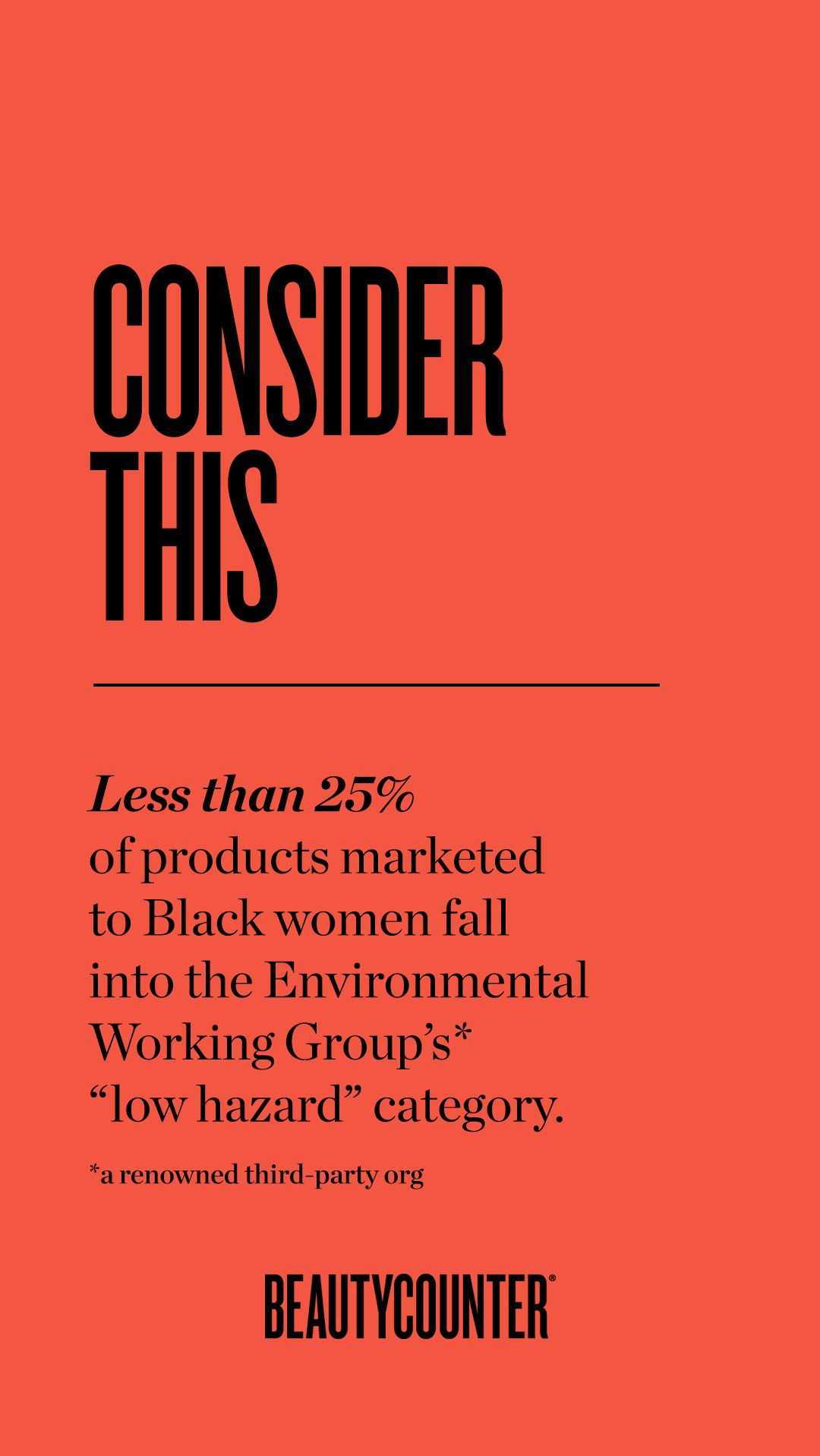 It's February and this month we honor Black history.
I received the blog included below and it disturbs me that not only is the US so far behind ensuring beauty companies use non-toxic chemicals for everyone but that there is such a disparity for Black, Indigenous, and People of Color (BIPOC). 
Pilar 1; #nourish from the Badass Optimal Healthy Living Program means that we take as much great care of what we put on our skin — as what we put in our mouth. What goes on our skin —goes in our body — and we know that numerous toxic chemicals found in beauty products are linked to health issues — like cancer.
"The U.S. has also fallen far behind our international trading partners in the regulation of cosmetics. More than 40 nations have taken steps to ban or restrict, in combination, more than 1,400 chemicals or contaminants in cosmetics and personal care products, including chemicals linked to cancer, reproductive harm and neurological harm." [ewg.org]. Canada bans 60 — the US bans about 30 in personal care products!
As we celebrate Black History month — let's take a look at what is going on in the beauty/self care industry. For BIPOC– research tells an upsetting story: "they suffer from a higher incidence of chronic disease linked to toxic chemical exposure.[1] While various factors contribute to this statistic, personal-care products play a significant role and—importantly—create an opportunity for prevention."
Do you want to more information about what chemicals you don't want in your skincare, cosmetics and deodorant? Let's chat and find out how you can make an easy switch to clean beauty and elevate your health to a higher level.
And join my private Facebook group for women: Badass Women Optimal Healthy Living — for more fun and wellness.
xo,
Christine Quinn/Badass Women Optimal Healthy Living
P.S.  Check out the blog I refer to here to see about what we can do to improve the beauty industry so it's healthier for everyone.